From choice of materials to innovative heater technology, every Sun Stream infrared sauna is produced with your health in mind.
Infrared Saunas Auckland - Your Path to Wellbeing
Are you looking to buy an infrared sauna in Auckland? Experience the ultimate relaxation and wellness with a Sun Stream Infrared Sauna in Auckland. Our saunas offer detoxification, pain relief, and improved circulation, making them a must-have for your health journey. View our sauna range to see the infrared saunas Auckland locals love.
Experience a Sun Stream Infrared Sauna in Auckland
Why not try before you buy? Simply contact one of the Auckland locations near you for an appointment.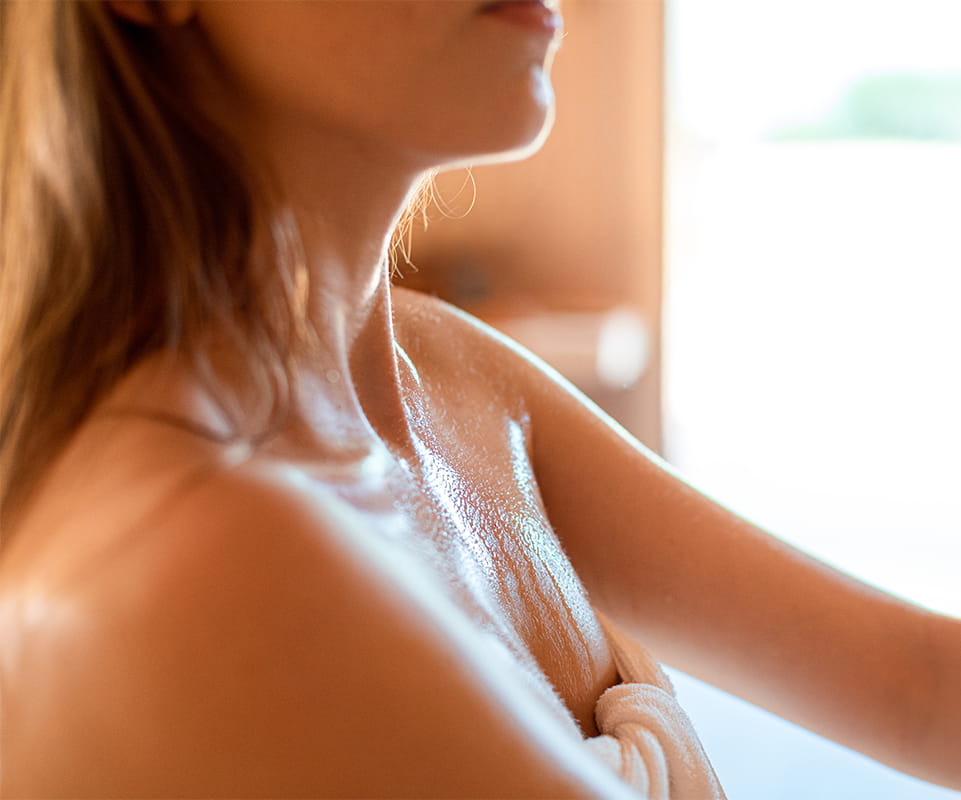 Four reasons that make Sun Stream the first choice for infrared saunas in Auckland

Safety
Our innovative heater technology reduces EMF and ELF to industry low levels, making Sun Stream saunas safer than any other brand on the market.

Superior performance
The most complete body coverage of any sauna brand, our heater placement and 360º technology provides greater immersion in radiant heat.

Lifetime warranty
The Sun Stream range comes with a Residential Lifetime Warranty which includes the heaters, electronic control system, cabinet, and even the light bulbs.

Free delivery
We offer free delivery to most major metropolitan centres and regional locations. Please contact us to find out if our free delivery applies to your location.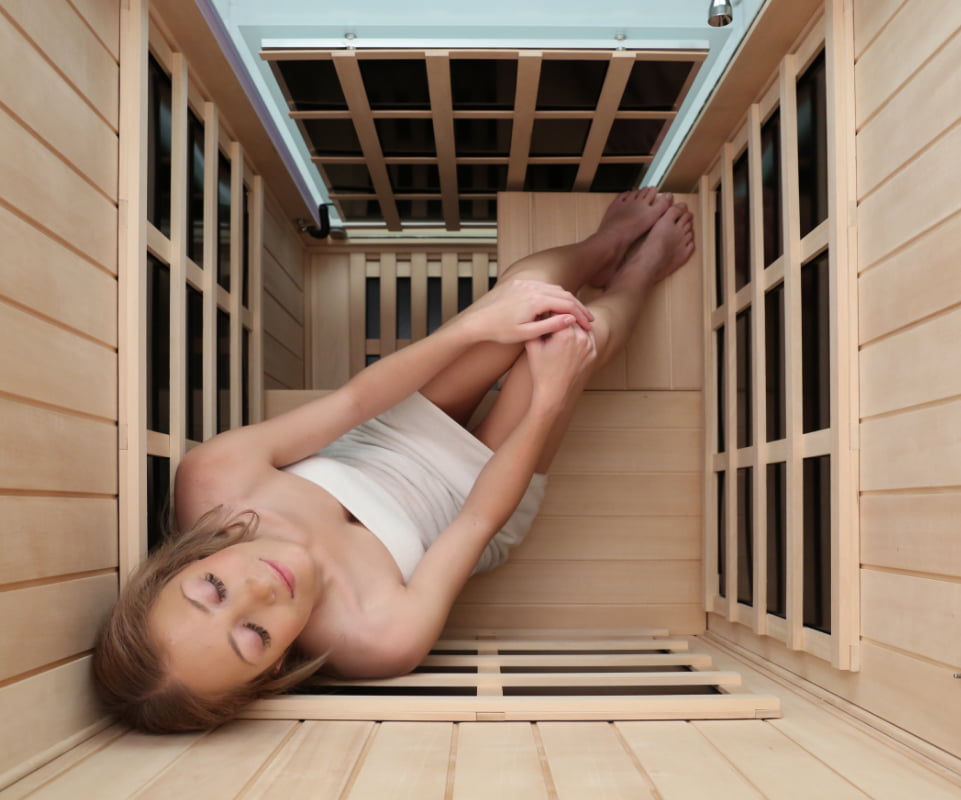 Why choose an infrared sauna?
An infrared sauna emits a band of light we perceive as heat. Infrared is not only safe but also highly beneficial to our bodies on a cellular level. Health professionals have used infrared heat lamps for decades to treat muscle and joint problems. The health benefits can include:
Relief from aches, muscle pain and arthritis

Fever therapy for colds and Flus

Improved immune system

Detoxification

Improved blood circulation and oxidation

Aids weight loss

Skin rejuvenation

Cardiovascular health and improved blood pressure
Not sure which sauna is right for you?
We know choosing a sauna can be a big decision, and something that can take a lot of time to research, that's why we're offering to do all the hard work for you.
Simply let us know which Sun Stream sauna you're interested in and the competitor's product you'd like to compare it against, and we'll do our best to send you an impartial evaluation of the two models.
Compare brands
"*" indicates required fields
The healthy infrared saunas Auckland
locals can rely on
When it comes to relaxation and rejuvenation, few things can rival the soothing warmth of a Sun Stream Sauna. These remarkable infrared saunas are becoming increasingly popular in Auckland and beyond, and for good reason. See below as we dive into the features of a Sun Stream Sauna and explore the numerous health benefits they offer.
The Sun Stream Sauna Experience
Imagine stepping into a serene oasis of warmth where stress melts away and your body is enveloped in healing far infrared radiant heat. Sun Stream Saunas are designed to provide this exact experience. Our saunas feature high performing nano carbon heater technology that emits far-infrared waves, which are gentle and safe for all ages.
These saunas are available in various sizes, making them suitable for both personal and commercial use. Whether you're looking for a compact two-person unit or a spacious option for a group, Sun Stream Saunas have you covered.
Infrared Technology at Its Best
The secret behind our Sun Stream Saunas lies in the ultra low EMF and ELF far infrared heating elements. Unlike traditional saunas that use high temperatures to heat the air around you, infrared saunas work by directly warming your body. This not only ensures a more comfortable experience but also unlocks a multitude of health benefits.
The infrared waves are absorbed by the moisture content in your skin, stimulating blood circulation, and promoting deep tissue relaxation. As a result, you'll experience a profound sense of relaxation and stress relief. In addition to this, the lower temperatures are much more tolerable for those who find traditional saunas too intense.
With our home saunas Auckland locals can sweat their way to better health
Relax and get better with an infrared sauna in your Auckland home. The health benefits are remarkable:
Detoxification: Sweating is your body's natural way of eliminating toxins. Sun Stream Saunas help you sweat more efficiently, aiding in the removal of heavy metals and other harmful substances from your body.
Pain Relief: Infrared heat can alleviate chronic pain conditions like arthritis, muscle soreness, and joint pain. It also promotes faster muscle recovery after exercise.
Weight Loss: The increased heart rate and calorie burn in an infrared sauna session can support weight loss efforts when combined with a healthy diet and exercise routine.
Improved Skin: Infrared therapy can enhance skin health by increasing collagen production, reducing acne, and promoting a healthy, radiant complexion.
Stress Reduction: The deep relaxation experienced in an infrared sauna helps reduce stress, anxiety, and even promotes better sleep.
Cardiovascular Health: Regular use of a Sun Stream Sauna may help lower blood pressure and improve overall cardiovascular function.
Pain Management: Those suffering from conditions like fibromyalgia and chronic fatigue syndrome often find relief from their symptoms after using infrared saunas regularly.
These are the infrared saunas Auckland locals love to come home to
In Auckland, the popularity of Sun Stream Saunas continues to grow, thanks to the impressive features and the wide-ranging health benefits they offer. These modern marvels provide a tranquil escape from the hustle and bustle of daily life while promoting wellness from the inside out. Whether you're seeking relaxation, pain relief, detoxification, or improved skin health, a Sun Stream Sauna can be a valuable addition to your self-care routine.
Invest in your well-being and experience the healing power of infrared saunas in Auckland. With a Sun Stream Sauna, you're not just pampering yourself; you're investing in a healthier, happier you. So, why wait? Embrace the warmth, embrace the healing, and experience the transformation today.
How Do I Buy A Sun Stream Infrared Sauna In Auckland?
With all our stock held in Auckland, we can deliver in most cases within 2 – 3 days and approximately 5 – 7 days to Northland. To find out more about our range of saunas, Auckland locals can get in touch with our team today. Simply request our pricing, send us a message, or call us on 0800 218 020 to speak with on