From choice of materials to innovative heater technology, every Sun Stream infrared sauna is produced with your health in mind.
Infrared Saunas Christchurch - Sweat, Smile, Repeat
If you are looking to buy an infrared sauna in Christchurch, Canterbury, then you have come to the right place. We have the highest performing and safest infrared saunas in Christchurch, Canterbury and can help you on your pathway to better health.
Infrared Saunas for Commercial use in Christchurch
Need an Infrared Sauna for your business? With commercial partners all over New Zealand, we can provide you the right product and support to get a great ROI in a matter of months. Integrating infrared sauna therapy into your business will be the best investment you can make!
Certified for all day operation*
Commercial grade construction
Low running costs
Easy maintenance
After sales support
Promotion on social media
Listing on our website
Contact us and speak to one of our specialists.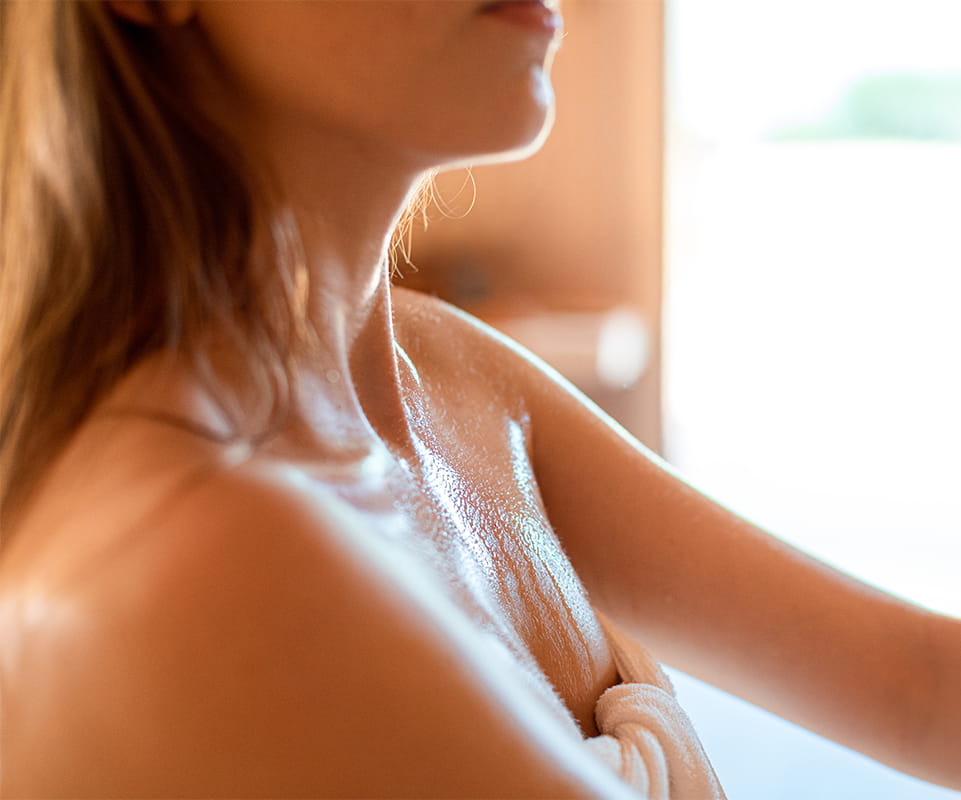 Four reasons that make Sun Stream the first choice for infrared saunas in Christchurch

Safety
Our innovative heater technology reduces EMF and ELF to industry low levels, making Sun Stream saunas safer than any other brand on the market.

Superior performance
The most complete body coverage of any sauna brand, our heater placement and 360º technology provides greater immersion in radiant heat.

Lifetime warranty
The Sun Stream range comes with a Residential Lifetime Warranty which includes the heaters, electronic control system, cabinet, and even the light bulbs.

Free delivery
We offer free delivery to most major metropolitan centres and regional locations. Please contact us to find out if our free delivery applies to your location.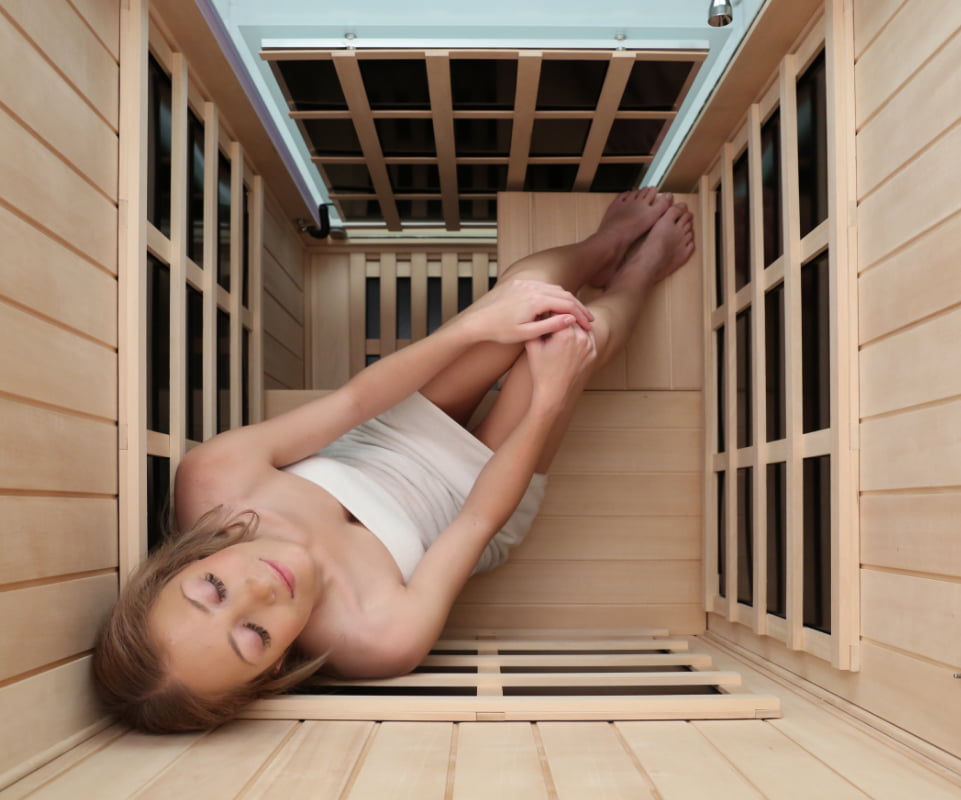 Why choose an infrared sauna?
An infrared sauna emits a band of light we perceive as heat. Infrared is not only safe but also highly beneficial to our bodies on a cellular level. Health professionals have used infrared heat lamps for decades to treat muscle and joint problems. The health benefits can include:
Relief from aches, muscle pain and arthritis

Fever therapy for colds and Flus

Improved immune system

Detoxification

Improved blood circulation and oxidation

Aids weight loss

Skin rejuvenation

Cardiovascular health and improved blood pressure
Not sure which sauna is right for you?
We know choosing a sauna can be a big decision, and something that can take a lot of time to research, that's why we're offering to do all the hard work for you.
Simply let us know which Sun Stream sauna you're interested in and the competitor's product you'd like to compare it against, and we'll do our best to send you an impartial evaluation of the two models.
Compare brands
"*" indicates required fields
Unveiling the Health Benefits of Infrared Saunas in Christchurch
In today's fast-paced world, finding ways to relax and rejuvenate has never been more critical. One remarkable solution gaining popularity in Christchurch is the Sun Stream Sauna. With its innovative design and numerous health benefits, it's no wonder that residents are flocking to experience the transformative power of infrared saunas.
Sun Stream Saunas the safest and most effective saunas in Christchurch
The Sun Stream Sauna is not your average sauna; we use industry first ultra low EMF and ELF heater technology to harness the power of infrared heat. Unlike traditional saunas that rely on convection heat, infrared saunas use infrared light to heat the body directly. This gentle, penetrating heat is not only more comfortable but also offers a host of unique health benefits.
The Healing Power of Infrared Heat
Detoxification: One of the most significant advantages of the Sun Stream Sauna is its ability to promote detoxification. The deep, penetrating infrared heat helps the body sweat out toxins and heavy metals, leaving you feeling refreshed and revitalized.
Relaxation and Stress Reduction: In today's busy world, stress can take a toll on our health. The Sun Stream Sauna provides a tranquil oasis where you can relax, unwind, and de-stress. The gentle heat soothes both the body and the mind, promoting a deep sense of relaxation.
Pain Relief: Infrared heat has been shown to alleviate chronic pain conditions such as arthritis, fibromyalgia, and muscle soreness. By increasing blood flow and promoting muscle relaxation, it offers natural pain relief without the need for medication.
Weight Management: Believe it or not, regular sessions in an infrared sauna can support your weight loss efforts. The increased heart rate and calorie burn during a sauna session can contribute to weight loss and improved metabolism.
Improved Skin Health: The deep heat of the Sun Stream Sauna can help improve skin health by increasing blood circulation, reducing inflammation, and promoting a healthy, radiant complexion. Say goodbye to acne and skin impurities!
Enhanced Cardiovascular Health: Infrared saunas are known to promote better cardiovascular health by improving blood vessel function and reducing blood pressure. This can help lower the risk of heart disease over time.
Why Choose Sun Stream Saunas in Christchurch?
When it comes to experiencing the benefits of infrared saunas in Christchurch, Sun Stream Sauna stands out for several reasons:
Nano Carbon Heater Technology: Sun Stream Sauna uses the latest infrared technology, ensuring an efficient, safe and effective session every time.
Customizable Settings: You can adjust the temperature and duration of your session to suit your preferences and needs.
Residential Lifetime Warranty: Relax knowing that we have you covered should any technical issue arise.
Experienced Staff: Sun Stream Sauna in Christchurch is staffed by knowledgeable professionals who can guide you through your sauna experience.
In summary, Sun Stream Saunas in Christchurch offer a luxurious and effective way to prioritize your health and wellbeing. With our advanced infrared technology, spacious design, and numerous health benefits, these saunas are a valuable addition to any home. Whether you're seeking relaxation, detoxification, pain relief, or improved overall health, the Sun Stream Sauna can help you achieve your wellness goals. Experience the benefits of infrared sauna therapy today and elevate your self-care routine to a whole new level.
To find out more contact Sun Stream Infrared Saunas Christchurch today!
Sun Stream Infrared Saunas Christchurch is our main office for the Canterbury region. To find out more, simply send us an email, or call us on 0800 218 020 to speak with one of our sales staff.