Infrared Saunas Detoxification
What Is Detoxification?
Though easily tossed around in modern conversation, where subcultures on alternative health interventions and optimising healthy lifestyle exist, infrared sauna detoxification makes its work by forcing toxic minerals, agents and substances from the body by its natural processes of heat and stress management. By sweating, sauna detox benefits occur via flushing out harmful substances from the body, adjunct to improvements toward liver health, metabolism, cardiovascular health and a range of peripheral conditions.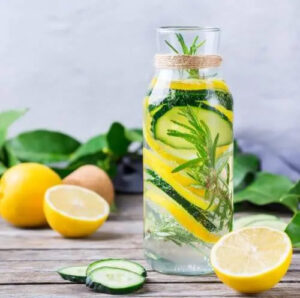 How Does Infrared Sauna Detoxification Work?
As we understand it, the health benefits of infrared sauna-use all centralise on the human body's ability to regulate its internal environment and temperature control, piggybacking a cascade of side-benefits that taking a session in the sauna brings.
Sweating, in this instance, is a fundamental way for your body tocool itself to its ideal range (37 degrees). High temperatures signal your body to accelerate blood circulation, disseminating excess heat generated to dissipate further away from its organs. Similar to sauna cardiovascular benefits, managing the body's cardiovascular responses is ground zero for how sauna detox benefits operate.
Here, the facilitated circulation carries the excess heat in its bloodstream toward its extremities. Your pores then release sweat, absorbing the heat carried by your blood flow to evaporate – the same bloodstream, now cooled, then circulates back throughout the body.
While sweat consists of 99% water, salt and other element-resistant compounds, toxic elements like mercury, lead and arsenic can still be found in trace amounts, with lead and chromium being concentrated anywhere between 10 to 30 times higher in comparison to urine or blood.
Higher rates of blood circulation speed up the process of metabolization, making available the organelles and complex molecules necessary for the process in droves. Its waste products, then, are carried away in sweat during infrared sauna detoxification with a higher concentration when compared to more traditional detoxing fads.
So, ready to give your body the healthy sweat it deserves? Check out our range of infrared saunas, and get started on your detox today!
Disclaimer:
This information is not intended to prescribe a particular health issue or course of action. We are not medical professionals, so please contact your GP or health practitioner for medical advise.
Not sure which sauna is right for you?
We know choosing a sauna can be a big decision, and something that can take a lot of time to research, that's why we're offering to do all the hard work for you.
Simply let us know which Sun Stream sauna you're interested in and the competitor's product you'd like to compare it against, and we'll do our best to send you an impartial evaluation of the two models.
Compare brands
"*" indicates required fields